David Louis Buchman
1951 - 2022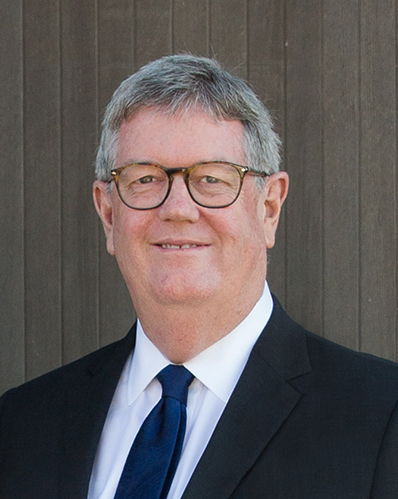 ---
David Louis "Buck" Buchman, left us peacefully on Sunday, June 12, 2022, after a hard battle with leukemia and a bone marrow transplant. He was surrounded by loved ones.
David was born February 15, 1951, in Salt Lake City, Utah, to Howard Moss "Mickey" Buchman and Margaret Priscilla Templeton. David lost his father when he was just nine years old. He and his sister, Ann, were raised by a hard-working single mother, with the support of his paternal grandparents, Louis Buchman and Ann Omega "Nana" Wolfe, and an incredible group of friends from the neighborhood. He loved playing baseball, football, and doing other outdoor activities with his neighborhood friends. He attended Bonneville Elementary, Clayton Middle School, East High School, and the University of Utah, where he enjoyed living at the Sigma Chi house. He kept close friends from each of these schools throughout his life. From Little League games to river rafting trips and ski weekends, Dave lived for time with his friends.
An avid reader, his living room and bedside tables were littered with books, magazines, and newspapers, and he loved to discuss and share with anyone who would listen. Sunday dinners with his mother and wife were often spent comparing favorite New Yorker cartoons, laughing long into the evening. Once he surprised his daughter with a skirt he bought for her, saying "I read in the Times Style section that this is really hip." Christmas shopping always included a trip to The King's English where he could peruse the books for hours, and he always wanted to talk about the last novel he read.
He was a great cook, often trying out new recipes he had seen in cooking magazines or on television. Not satisfied with keeping his techniques to himself, he was a notorious backseat driver in the kitchen.
His work in the trust departments at First Security Bank and Wells Fargo gave him the opportunity to work with many local non-profit organizations and enrich the lives of countless Utahns. Dave's work supported and grew organizations in the arts (including Utah Symphony and Opera and Ballet West), and education and healthcare (including Guadalupe School, the University of Utah Colleges of Nursing, Social Sciences and Health Sciences). He thoroughly enjoyed his work with KUER and the Natural History Museum of Utah, especially the capital campaign for the new building.
David was an unusual convert to the Church of Jesus Christ of Latter Day Saints. Raised in Utah by a Jewish father, and a Protestant mother, he said "I had knowledge about religion that was a mile wide and an inch deep." He joined in 1990, and was sealed to his family in the Salt Lake Temple in 1999. In his role as a youth Sunday School teacher and leader, he interjected humanity, humor, and perspective that endeared him to teenagers in the neighborhood.
Hobbies, work and service aside, it was his life at home that brought David his greatest joy. This month he would have celebrated his 43rd anniversary with his best friend and wife, Linda Henderson Buchman. He supported her in so many ways, from packing her school lunch and brainstorming school program ideas with her, to projects around the yard. He was a proud and supportive father of two beautiful daughters - Lauren Buchman (Dave Morrissey) and Carly Watts (Dustin Watts). The most common phrase he uttered was, "How did I get so lucky to have the most beautiful girls?" When they were younger, much of his free time was spent cheering them on, or yelling at referees, from the sidelines of their soccer games. As they grew older, he offered advice and mentorship for their relationships, careers, and finances. He loved his newest role as "Papa" to Maxwell and Cecelia Watts; flying kites, sledding, singing silly songs, and taking Max on special outings. He was looking forward to skiing with them.
His final year was difficult, but he was supported through it with the help and love of his family, friends, neighbors, home aides- Eseta and Sela- and the staff of Huntsman hematology/oncology and bone marrow transplant unit. He often said that his nurses and aides were the best and that he loved them.
Dave's dry sense of humor endeared him to most, while admittedly offending a few. His stories, conversations, curiosity to understand and connect with others made him unforgettable. To say he was loved and will be missed is an understatement.
In lieu of flowers, the family requests that you share your favorite story about David, and donations be made to Huntsman Cancer Institute, Leukemia and Lymphoma Society, or The Natural History Museum of Utah, in his memory. A celebration of life will be held at a later date.