Wendy Marlene Johnson
1953 - 2023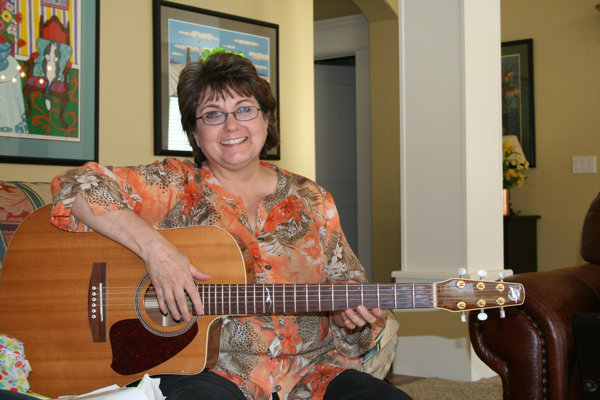 ---
Wendy Marlene Johnson was born August 11, 1953 in SLC to James Edgar Johnson and Marlene Eschler Sheldon. She was baptized a member of the Church of Jesus Christ of Latter Day Saints when she was 8 years old. She was very talented and creative as a child and loved to write and sing. She learned how to play the piano and the guitar. She also took dance lessons and was a great dancer. She sang and played the guitar for many talent shows in Jr. high and high school. She graduated from East High School in 1971.
After high school, she attended Dixie College (now Utah Tech University) where she played on multiple sports teams. She was on the basketball, volleyball, and softball teams. She also played powder puff football, which she had such fond memories of. She made many friends and was voted woman of the year in 1972. She graduated from Dixie College with an associates degree in 1973. Dixie College was the highlight of her life. She spoke often of her time there and the friends she made.
After college she moved back to Salt Lake and started working and fell in love with and married Brent Rammell in the Salt Lake Temple on March 15, 1974. They had 3 beautiful children together, Matt, Kristen, and Heather.
She had a deep testimony of the love of God and Jesus Christ, and instilled that in each of her kids. Throughout her life, she served in many church callings including Ward Choir Director, Relief Society Chorister, Family History Consultant, and Girls Camp Director. She was always contributing to whatever community she was a part of. One of her greatest gifts she gave them was teaching them how God hears and answers prayers and if you listen to his spirit, he will guide you and direct your life.
While she was raising her children, she worked at the Utah Parent Center, and was the Executive Director of the Autism society of Utah. She taught workshops around the state to parents of children with special needs, empowering them. She was very talented and always working to develop her talents.
During this time, she also won a songwriting contest on KUTR radio. She was able to record her song Love is the Lifeline, with producer Robert Lund. The song played on the radio for 2 years and her friends would regularly call in and request it. They were so excited to know her.
She loved to sew and crochet. She made all of her children's clothes when they were younger. Kristen's favorite outfit was a purple butterfly dress that she made when she was in kindergarten. She made all of her children's blankets. When they would wear one out, she would make them another.
She also really loved science and was fascinated with string theory and loved to watch sci-fi shows like Star Trek and Stargate. She also loved to read about science and had many books on the subject.
When her children were teenagers, she became the neighborhood mom. She was so good at making everyone feel loved and welcome, everyone loved her. There were times you could find her joining in a water fight, or playing Nintendo at 2 am at the request of her daughter's friends during a sleepover. Even in college Kristen's friends would stop in to say hi to her. To this day they all still ask about her.
In 1992 she took Karate from United Studios of self defense and quickly found her passion. She rose through the ranks quickly and became an assistant instructor. She loved teaching and spent hours at the studio helping others progress. While she was getting ready to test for her black belt and get her own studio, she unfortunately ruptured her achilles tendon during a test for her crane patch. The injury was severe enough to end her Karate career.
She divorced Brent in 1999 and around this time she started working for the Department of Highway Safety. While she was there she helped found the Citizen's Academy. She also worked on many pamphlets and brochures in which she was very proud of. She returned to her love of music and joined the Department of Highway Safety Music Ensemble and performed with them throughout her time working for the Department of Highway Safety.
During this time period she also loved to write. She wrote two books, once called "The Aussie Connection", and another "Stories Of The Highway Patrol." She was very talented but despite the encouragement of family and friends, she never published them. She wrote many great poems and stories and took several writing classes from the University of Utah. She worked hard on her writing and it showed as she could make any story or poem come to life.
She also loved animals and gave many furry friends a home while she was here on this earth. They were all her beloved pets and she made them feel loved.
In her later years she suffered from many health challenges and was taken home to her Heavenly Father on February 2nd, 2023. She is survived by her children Kristen (Erik) Cambridge, Heather Rammell, and Matt Rammell.