James 'Jim' Bernard Keihl
1950 - 2023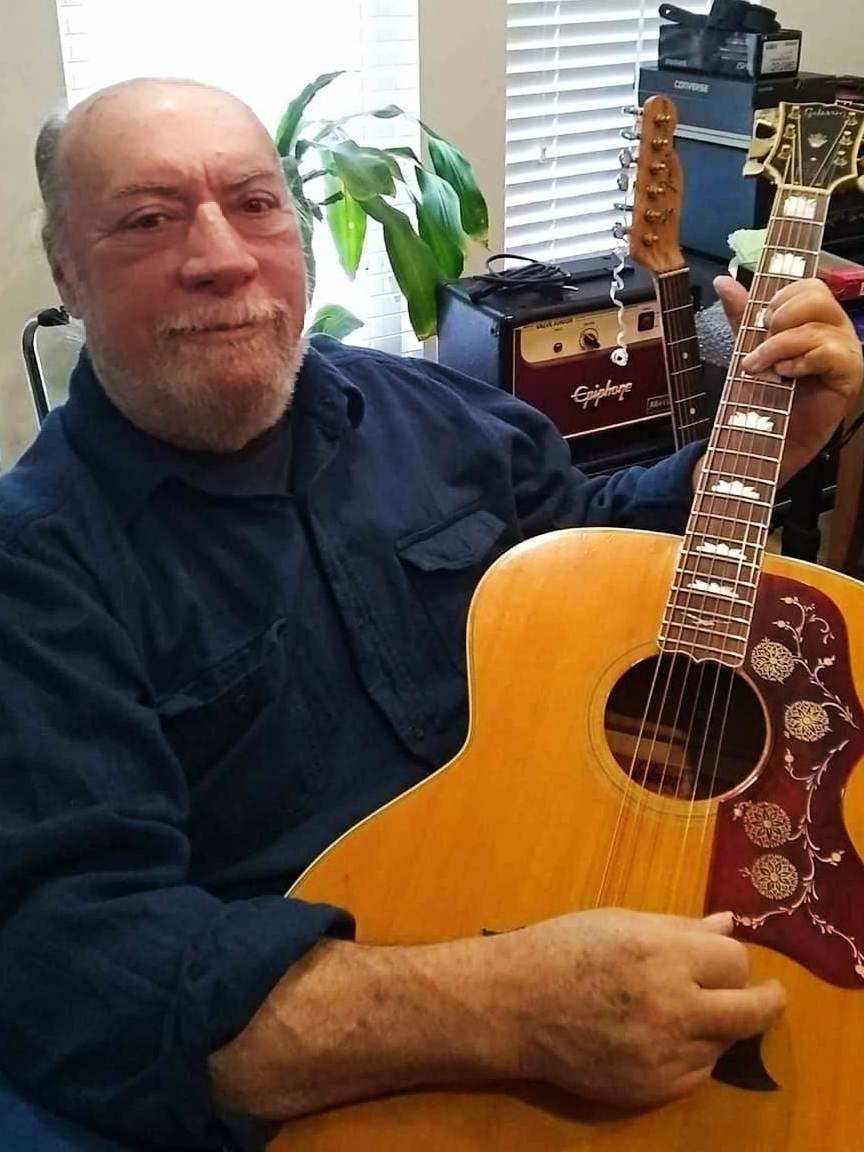 ---
James 'Jim' Bernard Keihl, left us peacefully on Monday, February 6, 2023, surrounded by his family.
Jim was born on October 18, 1950, in San Jose, California to Anton Keihl and Lena Jaeger. Jim was the youngest of five children and had three older brothers and one older sister who helped to raise him after losing both of his parents at a young age. Jim spent his childhood in the family home in the Willow Glen area of San Jose, a neighborhood that Jim held dear his entire life. Jim kept close with many of the friends he made growing up in Willow Glen throughout his life. Jim moved to Elk Grove, California in 1982 to raise his own young family. He worked as a highly skilled aviation machinist working on fighter planes at McClellan Air Force Base before being relocated to Hill Air Force Base in 1998 and retiring in 2012.
An exceptional guitar player, Jim's living room was always full of guitars, amplifiers, and other musical gear. Jim could almost always be found holding a guitar and his children hold fond memories of the sounds of him playing guitar as a constant in their home. Jim's penchant for music was shared with his eldest brother, who is an award-winning trombone player with The Tonight Show Band. Jim's first influences were jazz guitarists like Joe Pass and Grant Green, and he played an exceptional slide guitar. Over the years his influences broadened to include rock and blues artists. In the late seventies, Jim played lead guitar in the bay area band The Ambush Band. The Ambush Band played often at Mountain Charlie's in Los Gatos or The Crow's Nest in Santa Cruz. Jim continued to play smaller gigs in the Sacramento area and was in the process of experimenting with looping sounds at the time of his passing.
Cooking was something that came intuitively to Jim. His ability to create masterful sauces, season food to perfection and grill with the best of them was a gift that he shared with his family over the years. He'd cook sauerbraten to connect with his mother Lena and the fragrance of the gingersnap sauce would evoke memories of his childhood. His children vividly recall some of the incredible dishes he made for them growing up. The ever-confident chef and critic, Jim was not wary of providing feedback if he felt like something was off or letting you know if he could make something better.
Jim's dry humor is one of his most memorable and endearing qualities. He had a way of using humor to reflect on much of the chaos going on in the world, even in the last days of his life. He loved to use himself and his struggles as the punchline for others to laugh.
Jim is survived and will be dearly missed by his loving children, Kathy Keihl and Andrew Keihl, brothers Ernie Tack, Ronald (Diane) Keihl and sister-in-law Lynnet Keihl and his nieces and nephews and great nieces and nephews. He is predeceased by his parents and sister, Herta Catherine Markvardsen and brother Anton "Tony" Keihl.
A celebration of life will be held in California in July 2023. If you would like more information about the celebration of life please email his daughter at kathy.keihl@gmail.com.