Christine Black
1953 - 2023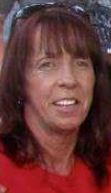 ---
Christine Black, age 69 of Lindon, Utah passed away Friday, February 10, 2023, surrounded by family and loved ones. Chris was born on December 7, 1953, to Kenneth and Dora Mills. She grew up in Utah County and attended Pleasant Grove High School. Chris gave birth to five daughters: Arian, Stephanie, Sunny, Randi and Tori; she also loved being mom to Shannon, Billy and Kallie who she raised with the love of her life Steve Black.
Growing up Chris was known for her sense of humor and outgoing personality. Because of this, Chris made friends easily. Chris worked hard throughout her life and worked her way up to Supervisor positions at both AutoMeter and Walmart.
Nothing made Chris happier than spending time with her kids and grandkids and loved to camp and fish. Chris knew how to make her house a home and enjoyed sharing it with others. She was often the host of holiday gatherings. The 4 th of July was one of her favorite holidays to have family and friends over for grilling and listening to The Beatles. Dancing typically ensued as once the music began Chris could not help herself, getting everybody on their feet to join her for a group dance.
Chris is survived by her children, 19 grandchildren, 6 great grandchildren, husband Steve Black, sisters Pat, Cennie, Gayle, Lori, Lisa, Missy, and brothers Brad and Shan. She was preceded in death by her parents, two sisters Jackie and Bonnie and grandson Andy.
A date has not yet been set for a celebration