Amanda Janelle Hardy
1987 - 2023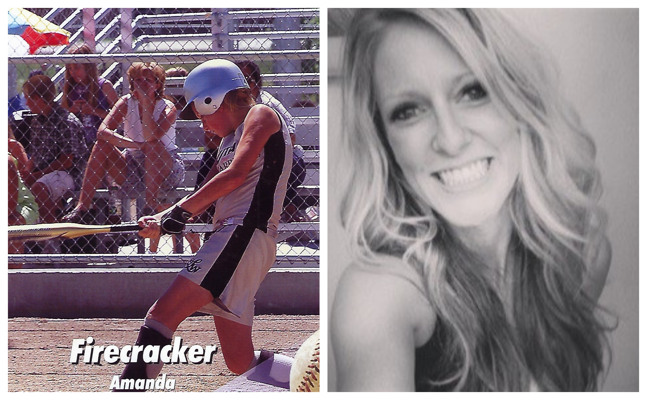 ---
Amanda Janelle Hardy passed into the next life on Saturday, April 29, 2023. She was born on July 14, 1987, in Tucson, Arizona. Amanda loved life and fought a valiant fight to keep hers and not let the effects of the mental illness take her. She brought sunshine to everyone she met. She loved to make others happy and shared all that she had to help do so. As a family, we are happy that she now can taste the peace that she tried to give others. We will miss her bright voice each day telling us to have a wonderful day and that she loves us.
Amanda spent her first year of life in Alamogordo, New Mexico while her father was in the Air Force. The family moved to Ogden, Utah when she was 18 months old. At the age of three, the family relocated to Sandy, Utah where she spent the rest of her life. She was a bright child and her intellectual level soon became apparent to her parents who then had to race in order to stay ahead of her. They carefully provided all the educational challenges they could to keep her mind active and occupied. It was not always an easy task. She loved sports and played Fast Pitch Softball, Basketball, and Volleyball. She played with the Utah Lady Warriors and the Big Rock Crusherzz, which were accelerated fast-pitch softball teams. Many years earning spots at the National Competition, six of the nine years that she played with them. She played on the Jordan High Softball Team when they won the State Championship. She also played high school basketball and volleyball. She excelled in all that she did. She loved music and liked to sing. Many times she would sit at the piano and just start playing a song she could hear in her head. Camping was also an activity she loved doing and was constantly planning another campout.
Amanda is survived by her parents, Dale and Barbara A. Hardy; sisters, Sabrina Hardy(Ali Soofi) and Barbara J. Hardy; her loved 17 nieces and nephews; many uncles and aunts and cousins; and of course her beloved dog, Charlie. They will sorely miss her. She was preceded in death by her sister, Carissa Hardy, and all four of her grandparents.
Services for family and close friends will be at 10:30 AM on May 11, 2023, at the Church of Jesus Christ of Latter Day Saints, 275 E 10600 S, Sandy, Utah, with burial following at the Sandy Crescent Cemetery. Friends and Family may gather to express condolences before the service from 9:45 to 10:20 AM.