Jeffry Lamont Mangum
1957 - 2023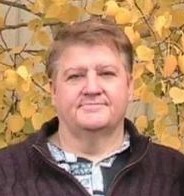 ---
Jeffry Lamont Mangum, loving husband, father, grandpa, son, brother, and good friend, passed peacefully at home on May 11, 2023.
Jeff was born on January 19, 1957, in Blackfoot, Idaho to Dewey Lamont Mangum and Ada Renee Carter Mangum. Jeff was a very loving and caring person. He enjoyed camping, road trips, traveling, trips to the beach, movies, gardening, he could grow the best vegetables, midnight swims, and spending holidays with family and friends. The kid's friends also called Jeff "Dad" and he loved them all.
The highlight of Jeff's life was spending time with his grandkids. He loved attending Kayden's football games and was so proud of them when they won the state championships. Jeff was a friend to all; his presence will be deeply missed.
Jeff is survived by his loving wife, Marilyn Snarr Mangum, daughter Tiffany (Daniel), Sons Kevin (Amy), and Steven, daughters Andrea and MacKenzie, 9 grandchildren, Mother Ada Renee, Siblings Naylene, Kimly, Greg, Alan, Ben, Jeremy, and Roxanne, numerous nieces, nephews, cousins and friends. Jeff was preceded in death by his father.
The family would like to give a special thank you to Intermountain Hospice for the loving care they showed Jeff and the family during this difficult time.
As per Jeff's request, a celebration of life will be held on Sunday, June 18th, 2023 from 1-6 PM at Murray Park, Pavilion 4.
"A limb has fallen from the family tree that says grieve not for me, remember the best times, the laughter, the song. The good life I lived while I was strong."