Our Code of Ethics
At Utah Simple Cremations we do not outsource any process of the cremation and your loved one will never leave our care. We have our own Cremation Center allowing us to always care for your loved one ensuring respect and dignity are up held.
At Utah Simple Cremations, we believe it is your right to understand the process and provide full disclosure. This means you are entitled and encouraged to review the various service and merchandise options we can provide as well as being advised of other requirements that may have an impact on the decisions you are making. Our compassionate staff will assist you in creating the right service for you. There are many options and we will help you with personalization and care. The following is a list of your rights that will never be compromised.
---
Your Right
The Family has the right to select services from our General Price List.

The Family has the right to review a Cremation Authorization Form and receive answers to any questions or concerns before signing the form.

The Family has the right to be advised of various mortuary policies applicable to finalizing the cremation arrangements.

The Family has the right to select the manner of disposition that is best for them.

The Family has the right to know at all times where their loved one will be.

The Family has the right to peace of mind in knowing their loved one will be cared for with respect and dignity.
---
Identification Of The Body
To ensure the correct identity of your loved one prior to cremation, our mortuary/crematory requires positive identification.

Identification may be made by the Authorizing Agent or by someone designated by the Authorizing Agent, who represents their ability to identify the deceased person.

If requested the family can have a small gathering (up to fifteen people) to witness the cremation, allowing them to be with their loved one throughout the cremation process.
---
Utah Law
Within 24 hours of death, the State of Utah requires the body be cremated, buried, refrigerated, or embalmed. The legal requirements are to process the death certificate before the cremation can take place. This usually makes it necessary to refrigerate the body if a service with embalming is not selected.
---
The Cremation Process
Only one individual will be cremated during the cremation process.

The cremated remains will be carefully removed from the cremation chamber and processed into finer fragments.

We will always have one of our trained licensed funeral directors assisting throughout the cremation process.

From the moment your loved one is in our care, we follow a strict, multi-step procedure to log, track, and verify each individual entrusted to us to ensure quality and care.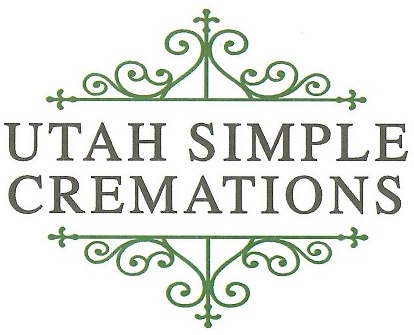 Utah Simple Cremations
4377 S State St Murray, UT 84107
(801)-910-5317