Jacquelyn Meads
1946 - 2023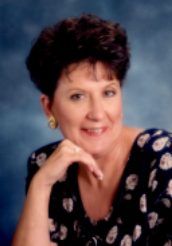 ---
Jacquelyn Meads (76) passed away on June 1st, 2023 surrounded by family. She was born November 9th, 1946 to Arthur Joseph Meads and Mildred Collins Meads.
Jacquelyn lived a full and loving life full of travel and many professional accomplishments.
Jacquelyn grew up in Salt Lake County Utah and graduated from Murray High School. After high school she launched into the professional world beginning as a
telephone operator and quickly moving into hospitality management. This became her pride and joy and would be the beginning of her love for travel. Some of her favorite
places she visited included California, Tennessee, Hawaii, and Europe. She lived in Hawaii for 2 years working at the Hilton Hotel with one of her close friends. She was also a manager of the Salt City Jail restaurant in Salt Lake City, Utah. Following this began her journey at Embassy Suites where she grew into being General Manager for Salt
Lake City and Anaheim California. From this point in her life, she moved her life to Bear Lake where she helped grow Harbor Village into the resort it is now. Many knew of her love and passion for Bear Lake, as this would be where she spent her remaining years in the hospitality industry and would later retire.
Jacquelyn is survived by her sisters Sheryl James and Annette Hill as well as many nieces, nephews, and cousins. Jacquelyn was preceded in death by her parents Arthur and
Mildred Meads, brother Larry Meads, and her sister Pamela McDermaid. Jacquelyn's family was a large part of her world, as she would spend countless vacations with those
closest to her. Everybody could expect all the fun things when preparing to spend time with Jacquelyn up in Bear Lake. Jacquelyn had a nurturing and loving heart, which was
shown for her nieces, nephews, and especially her cats. She spent her remaining years with her family, who loved her so dearly.
There will be a private memorial held. We ask that in Jacquelyn's honor, love your family with an open heart. The family wishes to extend a special thank you to their
friends at Holladay Rehabilitation for the quality and compassionate care.