Derek Conrad Viehweg
1969 - 2023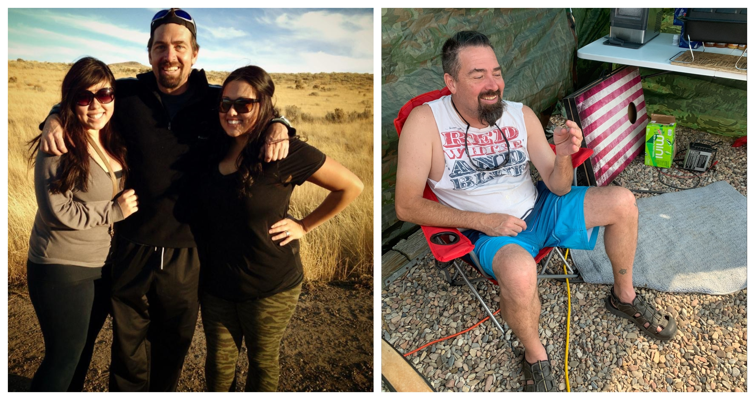 ---
Derek Conrad Viehweg, 54, of Salt Lake City, UT, waltzed into eternity on July 11, 2023, leaving behind a trail of laughter and cherished memories. Born on May 24, 1969, in Logan, UT, Derek was the life of every party, a master of mischief with an unstoppable charisma. He had a talent for making people chuckle, even if he had to munch on a grasshopper or two. With his heart full of kindness, Derek radiated joy to all who met him. He was a fearless, hardworking soul, always ready to lend a hand and make his loved ones smile. As a father, he rocked the role like no other, and as a friend, he was the anchor we all needed.
Survived by his adoring daughters Makayla Semon and Samantha Viehweg, his curious granddaughter Isabella Scout Ryan, his loving spouse Laurie Turkelson, and his step-daughter, Makayla Turkelson, Derek will be forever in their hearts. Derek was preceded in death by his mother, Christine, and his father, Douglas.
Fueling his vibrant spirit were his heartfelt loves: family, feline companions, and the call of the wild. Camping, gardening, snowmobiling, hunting, or simply basking in the sweet company of friends—the great outdoors was Derek's playground, infusing his soul with unbridled joy.
In true Derek fashion, we will be gathering to celebrate Derek's marvelous life rather than mourn his passing.
Join us on what would have been his 55th birthday, the festivities beginning on May 23, 2024. With the grand finale on May 24th at 3 pm—get ready for some memorable chuckles! We'll be reviving the magic at Bear Lake State Park, "Idaho side" where laughter echoes through the trees and love fills the air. Roasting marshmallows, swapping tales, and creating new memories—let's honor Derek's spirit in a way that he would have wanted it. Please send your RSVPs to:
Makayla Semon- makayla.d.viehweg@gmail.com
As we bid adieu to Derek and his whimsical charm, we find solace in the laughs shared and the light he bestowed upon us. He leaves our hearts brimming with smiles and memories. Take er' easy Derek!