William N. Burke
1949 - 2023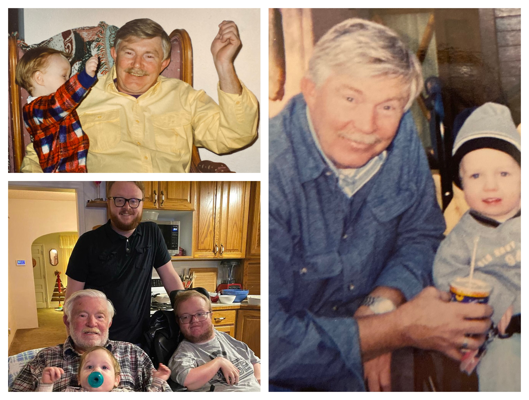 ---
Our beloved husband, father, grandfather, brother and friend to many, passed away on July 16, 2023 in his home after battling several medical ailments. Desiring to reach his 50th wedding anniversary on July 27th, he fought through the pain though his passing would come shortly before the special date. Despite this, William did not let a day go by in which he told Carol, the love of his life, how much he loved her and how happy he had been to spend his life with her.
William and Carol met while in junior high school. He often came across her family home while on his morning paperboy route. He had teased Carol for some time, and when he asked her on what would be their first date, Carol had thought it another tease. To her surprise, when she found him knocking at her door he waited patiently as she scrambled to get ready. Together, they would venture on many camping trips, fishing trips, golf games and vacations. They had a dearly loved daughter, Leslie. On occasion, Leslie would get in trouble with her mom. Without fail, she would go to dad and inform him that she had learned her lesson. When he would ask if she was sure about that, she would respond yes daddy dear you handsome devil, nullifying any punishment. He had also made a home for countless animals throughout his life, cats, dogs, chickens, hummingbirds and a duck, that you knew were considered his children as well.
From 1972 to 1973, William owned Burke's Service Station in West Valley City. He went on to work for KCC Power Plant for 35 years, followed by AP&F Construction for 12 years before retiring. For some years, he had partnered with Hunter Auto Parts Store as the head mechanic for their race car that was raced at the Bonneville Raceways in the '70s. Cars had always been a passion for William, along with fishing, comedic and often inappropriate stories, service to others and loving his grandkids and great grandchild.
There was never a doubt to the magnitude of love he shared for his grandkids. He could often be seen with them riding on the four wheeler to get ice cream at a drive through despite their mother saying no, or hiding with them under the pool table or in the trailer when mom said it was time to go. They would try to hold in the giggles so as to not be found. Many memories are written in stone of teaching Morgan to ride the four wheeler by himself, sneaking away with Easton on long rides on the Side-by-Side, and laughing together to the point of not being able to breathe during game nights. He had always been determined to find a way to include Easton in their various activities. One day they spent hours trying to rig a trigger pull so that Easton could sight and shoot a .22 rifle with Morgan as he taught them how to shoot. Despite hours of hiccups, he didn't quit until a contraption he made allowed Easton to take aim and fire at the targets he had set up for them.
We all loved being in his home, however his great grandson in particular couldn't get enough of Great Grandpa. Despite the many difficulties with his health, you could find Grandpa lying on the floor, playing with Logan. He taught Logan the individual names of each type of Hot Wheels. When laying on the floor became too difficult, Logan would bring animal figurines to him to learn their various names and noises that they made. During family dinner, Logan would sit by Grandpa, feeding him all the various things from his plate that he himself didn't want to eat, and despite Grandpa not liking most of them either, he never said no.
We often speak of people who would give the shirt off their back in aid of someone else. Billie would have his shirt to hand over before you could even ask. Always concerned for those around him, whether your paths crossed for a five minute chat or countless hours shooting the shit in his garage, he left an impression on you. You would walk away knowing that he loved you, and we loved him.
William is Survived by his wife Carol, daughter Leslie Hofheins (Jason Worden), grandsons Morgan Hofheins (Roxana), Easton Hofheins, great grandson Logan Hofheins, father Billie N. Burke, siblings Robert Burke (Linda), Elizabeth Ketcher, Dorethea Barron (James), Ralph Burke and Virginia Fish.
Preceded in death by his grandparents and his mother Shirley Burke.
William will be honored with a private celebration in early September. In lieu of flowers and in honor of his grandson, Easton, he would have requested a donation be made to
Ability Found – donations can be made by check, credit card (www.abilityfound.org) or by venmo (@abilityfound) Questions can be directed to info@abilityfound.org