Larry Sean Malmstrom
1967 - 2023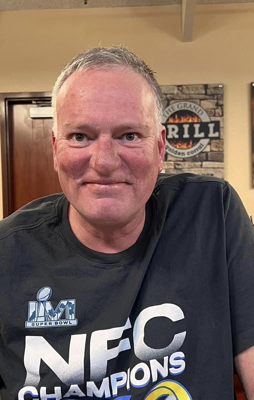 ---
Larry Sean Malmstrom, Harrisville , Utah died at home May 15, 2023. He is survived by his wife Michelle, daughters Sammy Morrison (Cody), Harley Cotter(Austin), grandson AJ Phill, and granddaughter Kootenai Dawn, parents Larry and preceded in death, mother Dawn, sister Cherise, and many Aunts, Uncles, Nephews, Nieces, and cousins who love and miss him dearly.
Sean left this world entirely too soon and he will be greatly missed. He was a man who was always the life of any get together. He lived to the excess and loved to be goofy and make people laugh. Some of his favorite things to do were being outdoors whether fishing, hunting, or just driving around in the mountains, cooking anything on his smoker, gardening and listening to Korn, Tool, Metallica, Santana and many more music groups as his love for music knew no genre. He loved spending time with his family, especially his grandson AJ. Some of our favorite times were sitting around the table playing Uno and trying to one up the others.
A celebration of life will be held at a later date.