Korie Lynn Fulger
1985 - 2023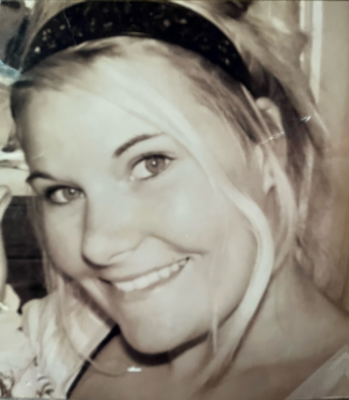 ---
Korie Lynn Fulger, age 37, of Salt Lake City, Utah, was taken from this life on August 10, 2023 in a tragic automobile accident.
Korie, the youngest of 3 siblings, born August 29, 1985 to Terri and Keith Fulger. Korie brought the true love of her life, Maddox Lott, into this world on October 14, 2007. She loved him unconditionally from the moment he entered this world and watches over him with pride. Korie danced her way into our hearts from the beginning. She loved to dance, write poems and stories, and loved to socialize. She had a way of making people feel special when they were with her. She loved to laugh! Once she started, she couldn't stop. She loved football and cheering on her Patriots. Being the youngest of 3, she was the baby of the family which she embraced wholeheartedly and all that came with it. While there were times of sadness in Korie's life, she took
great love and pride in her son Maddox and all of his accomplishments.
Korie is survived by her son Maddox Lott, mother Terri Fulger, brother Josh Fulger (Jen), sister Misty Gritton (Allen), her nieces and nephews (Hailey, Lily, Dean, and Rory) and so many other family members who thought of her often, loved her deeply, and will cherish the time they had with her.
Korie is preceded in death by her beloved Papa, Bill "Spitty" Jones, and grandmother, Diane Johansen. Undoubtedly she will be embraced with loving arms until the time comes to meet with her again.
Services for Korie with be held on August 29, 2023, at 4:00 PM at the Church of Jesus Christ of Latter-Day Saints building on 9380 South 3760 West, West Jordan (Vista West Drive). A GoFundMe was set up to help with funeral and memorial expenses and can be found by going to: gofundme.com/f/korie-lynn-fulger.
Korie's family would like to express their gratitude for all those who have donated and offered their support at this very difficult time. Fly with the angels and dance with the stars Korie. You are, and will, be missed.