David Ray Palmer
1972 - 2023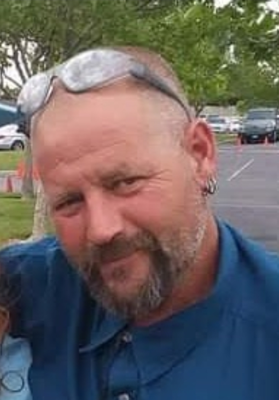 ---
David "Davy" Ray Palmer, a beloved father, papa, brother, uncle, and friend, unexpectedly passed away on August 26, 2023 at his home in West Jordan, Utah, due to ongoing health issues. Davy was born on March 31, 1972 in Murray, Utah, to David and Carla Palmer.
He married Heather Manire in 1997 and had three children. He grew up in Sandy, Utah where he attended Alta High School.
The simplest pleasures in life brought great joy to Davy. He loved fishing with his lifelong friend, Darin, and spending time outdoors. He recently became a truck driver and always had an old jeep or truck project to work on. He loved leaving goofy voicemail messages, telling stories, and being everybody's
friend. He had the biggest heart and was always there for his family and friends.
Davy is survived by his children, Ashley Jimenez (Carlos), David Palmer Jr (Lindsey), Whitney Yukhayeva (David). His adored grandkids, Malachy, McKenna, Tiana, Trinity, Amelia (lil monster), David Ray III, and Athena (lil bug), and his beloved dog, Peanut. He is also survived by his siblings, Julie Huffaker (Steve), Barbi Rollins (Rich), Sarah Palmer-Darger (Glen), and Jacob Palmer (Laury). Davy is preceded in death by his wife, Heather Manire Palmer, parents, David Lawrence Palmer and Carla Mae DeMill Palmer, mother-in-law, Cindy Wilde Manire, and grandparents.
A graveside service is scheduled for 11 am on Friday, September 8, 2023 at South Jordan Memorial Park cemetery. A Celebration of Life with a light luncheon will follow at Big Springs Park – Pavilion 3 up Provo Canyon