Are Cremations in West Jordan, UT the Right Choice?
At Utah Simple Cremations we take great pride in the care we provide. Utah Simple Cremations is proud to be Salt Lake's most preferred cremation specialists.
Utah Simple Cremations facilities are maintained by fully trained and licensed staff. Our equipment is state-of-the-art and equals or exceeds all state and local requirements. Our many years of experience in providing cremation services ensure that when the need arises your services will be simple, dignified, and affordable—guaranteed.
We provide simple and affordable cremation services in a dignified manner. Your loved one will never leave our care and you can have peace of mind throughout the whole process. We do not outsource any part or process of our services. From the moment your loved one is received into our care, we follow a strict, multi-step procedure to log, track, and verify each individual entrusted to us.
Utah Simple Cremations, an affiliate of Larkin Mortuary, specializes in helping families who want a simple cremation while still receiving the care and trust for which Larkin is known.
Call us today at (801) 910-5317 or send us a message via our contact form for more information.
As you learn more about end of life services, it can become overwhelming to evaluate all of the options that are offered in the industry. Do you want a traditional burial, mausoleum, or urn? Is it better to stick with a casketed burial or choose cremation instead? While there are many funeral packages offered, the most important thing you can do is select the services that are a good fit for your family. One simple, affordable solution might be to choose cremations in West Jordan, UT.
At Utah Simple Cremations, we know the difficulties you will encounter when selecting a funeral package. Instead of pushing you into a funeral plan that isn't a good fit for your needs, our goal is to listen to the traditions and preferences of your family. We are happy to customize every cremation plan. So, you can rest assured to know that your wishes will be respected when you choose our team.
---
Benefits of Cremations in West Jordan, UT
Why should you choose cremation as an alternative to traditional funerals? This choice provides many options regarding the way your loved one will be laid to rest. Many families find that cremation is the right solution to provide the flexibility they desire for funeral planning.
One undeniable benefit is the money that can be saved by choosing cremation. A basic, simple cremation is a fraction of the price compared to traditional funerals. As a result, families can save thousands of dollars on the cost of the event. Tally the costs required for standard funeral services, and you'll see that everything adds up: casket costs, funeral home use, burial plot, headstone, burial vault, embalming, and more.
Choosing a simple cremation means that the body is cremated without a viewing or embalming. This basic package is the most affordable solution offered by our team. You can also compare other available cremation packages, giving you the option to add on other services such as a funeral or memorial event.
Also, don't overlook the environmental impact of a casket burial. If you are looking for ways to protect mother earth, then cremation offers a natural solution to consider. Burying a large casket in the ground is unnatural. But cremated ashes can be scattered outside at the location selected by your family. Some people choose to plant the ashes with a tree, symbolizing the new life that can come after losing a loved one.
---
Final Resting Place After Cremation
If you want to have a graveside to visit in the cemetery, then you have the option to bury the ashes in the family plot. Other families don't want to be limited by a physical location, so they choose memorial urns that can be moved as desired.
There are times when multiple family members want to have a small token to remember the deceased. So, they choose to place the ashes in small urns or even memorial jewelry distributed among the family. These pieces contain a small portion of the ashes, making it easy to keep your loved one near throughout the day.
Scattering the ashes is another popular choice. These ashes can be placed in any outdoor location of your choice. For example, some families like to scatter the ashes over water or take the ashes into the mountains to say goodbye.
A memorial garden can be a nice place to visit when you want to remember your loved one. You might plant the person's favorite flowers and scatter the ashes in the garden to show respect. You can choose a memorial garden at home, or find a garden in a cemetery location where the ashes can be placed.
---
Choosing Cremation Services
If you are looking for cremation services in West Jordan, UT, it is essential that you find a licensed, experienced provider for assistance. You don't need to face these difficult decisions without the advice of a knowledgeable team. At Utah Simple Cremations, we're here to answer your questions and assist as you are choosing the right cremation package that fits the needs of your family.
Utah Simple Cremations offers an on-site crematory, assuring families that the highest levels of respect and care will be maintained. Your loved one will never leave our care. Additionally, our company is affiliated with Larkin Mortuary, which means that we can provide a full range of funeral services as needed.
When you need information about cremations in West Jordan, UT, then Utah Simple Cremations is the team to call. We are here to offer the support that you require during this challenging life experience. You are welcome to visit our location at 4377 S State St, Murray, UT 84107. We keep costs low by meeting with families on an as-needed basis, instead of maintaining office hours each day. Call ahead to schedule a consultation: (801) 910-5317
---
Cremation FAQs
How long does the actual cremation take?
What happens after the cremation is complete?
All organic bone fragments, which are very brittle, as well as non-consumed metal items are "swept" into the front of the cremation chamber and into a stainless steel cooling pan. All non-consumed items, like metal from clothing, hip joints, and bridge work, are separated from the cremated remains. This separation is accomplished through visual inspection as well as using a strong magnet for smaller and minute metallic objects. Items such as dental gold and silver are non-recoverable and are commingled in with the cremated remains. Remaining bone fragments are then processed in a machine to a consistent size and placed into a temporary or permanent urn, selected by the family. Contact us today for more details.
What do the cremated remains look like?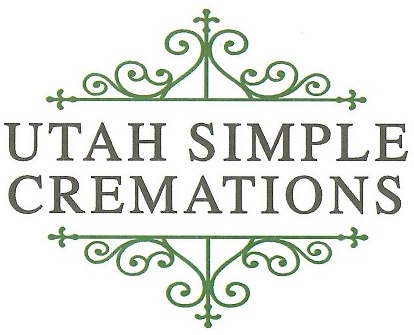 Utah Simple Cremations
4377 S State St Murray, UT 84107
(801)-910-5317